LED strip light is ideal for car decorating, interior light, chicken decoration and holiday light. Before purchasing, there are some common senses you should know.
First: what is LED strip and what is its specification named for?

It is the fundamental part of LED strip light common sense. LED strip light is LEDs installed on flexible strip-shaped FPC board or PCB board. The universal available types in the market are 3528, 3020, and 5050, which is the index of LEDs size on the strip. The first two numbers mean the length of LED components, and the last two numbers indicate its width. For example, 3528 type LED strip means the size of LED component is in 3.5 mm length and 2.8mm width. So does 5050 type. It means LED component installed in the strip is in a length of 5.0mm and a width of 5.0mm.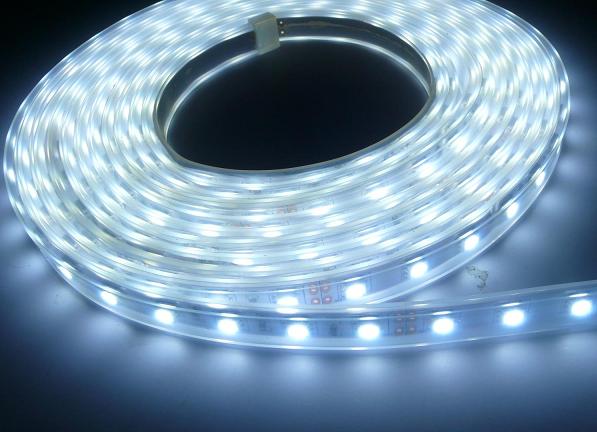 LED components installed in the strip shows how many LED components installed per meter. Generally speaking, 1210 type LED strip light installs 60 LED components each meter. And 5050 types, 30 leds.
LED color temperature: LED strip light color temperature normally consists of warm white (2200k-3500k), white color (4000k-6000k) and cool white (over 6500k). Generally, European and American consumers prefer cool white LED strip light. You can purchase according to individual tastes.
Dominating factors of LED strip light: raw material and production technology. For example: its LED chips, LED bonding technology and so on. LED strip light price varies regarding to its application, specification, color temperature and waterproof level (IP), and so on. Before buying a product, learning LED strip light common sense is the first step.