LED Light Bulb
Total 1 page 6 records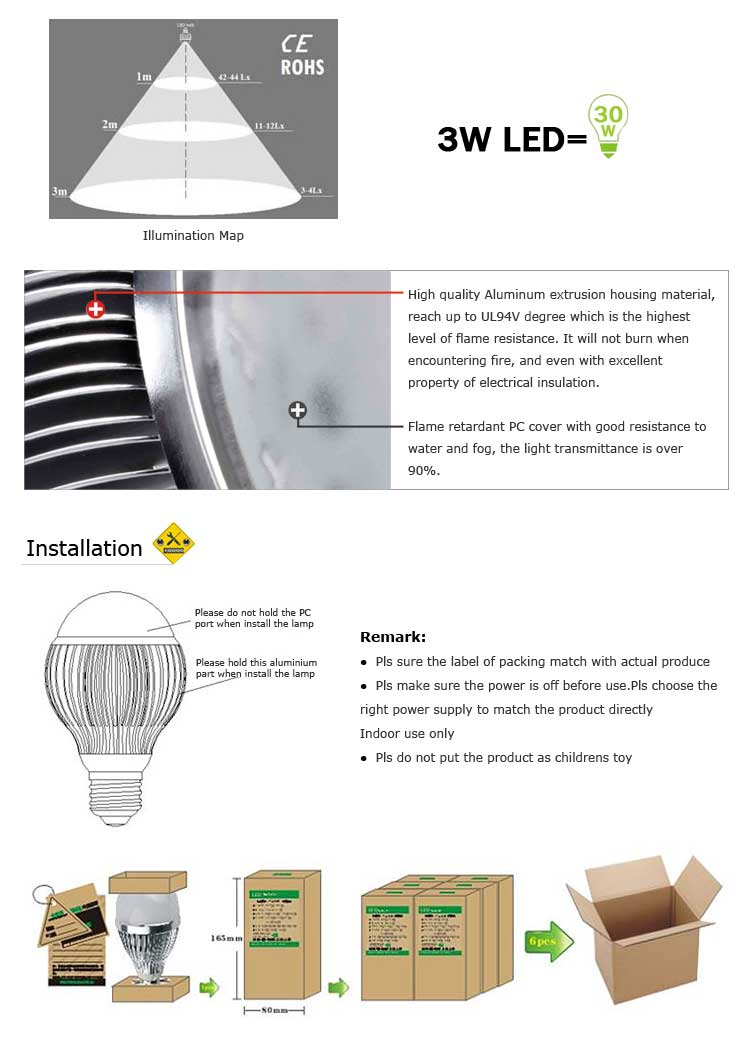 LED light bulb is a new kind of energy-saving lamps to replace traditional incandescent bulbs. Traditional incandescent lamp (tungsten lamp) owns some distinguished features like high energy consumption, short life, which are out of date and gradually been forbidden by most of countries. LED light bulb has become the new green and perfect lighting choice in the aspects luminous principle, energy-saving and environmental protection.
LED light bulbs have many advantages:
Energy consumption of LED light bulb is only 1 / 8 of incandescent light.
The service life can reach to 100,000 hours or more.
It can work at high speed. While the traditional energy-saving lamp filament will soon turn dark and be broken if start or shutdown frequently.
LED light bulb belongs the cold-light source type. So it is safe during the transportation and installation process.
LED light bulb is environmental friendly, because there's no hazardous substances in it.
The assembled parts and components of LED light bulb can be easily assembled and disassembled.
It is safe and reliable when it works under low voltage work condition, because its surface temperature is less than 60 ℃
It has standards lamp holder, so it is easy to replace the existing lamp.
The luminous efficiency can reach 80 Lm/w and the color rendering index is high.
With the rapid development of LED lighting technology, LED light bulb has been widely applied into our daily life. In the case of the same luminous efficiency, its energy consumption has dropped to the 1 / 8 of incandescent lamp and 1 / 2 of electronic energy saving lamps. So our LED light bulb will be the trend that the LED lighting products will replace the current traditional lighting products.