About Us
Anyang General Electronics (AGICO ELECTRONICS) was founded in 1992 and headquartered in Anyang, Henan Province, which owns 7 holding subsidiary companies, and has offices in Guangzhou, Beijing, Zhengzhou and Zambia, operates in the machinery manufacturing, food processing, e-commerce, import and export trade.
Since 2000, we entered LED lighting industry, with first-class product development and excellent product quality management. We have become the integrated operator service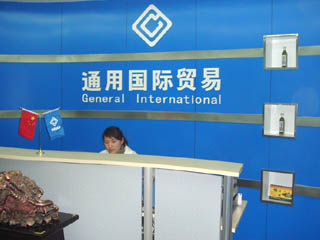 providers in the field of LED optoelectronic in China.
Our company produces LED products in the following six series:
LED Light Bulb
LED Tube Light
LED Spot Light
LED Strip
LED Traffic Lights
LED Flashlight
Professional LED light manufacturer –Taking the lead in passing the ISO9001 quality management system and ISO14001 environment system authentication in the semiconductor lighting industry. All kinds of the LED lighting products have passed the provincial, municipal and national authoritative organization's detection and received the international professional authentication including CE, ROHS, UL, SABS.
The Brand: AGICO ELECTRONICS brand is shaping up the process of creating the maximum value for the customers, which is time-tested.
Enterprise Culture: AGICO ELECTRONICS keeps the perspective of serving the community. Honesty, high quality products, low prices, and great customer service are the company's core values.
Product Positioning: AGICO ELECTRONICS insists on a high quality line, high-grade LED products, pursuing the stability of product functions,clear image and operation convenience.
Equipment: AGICO ELECTRONICS has high precision LED semiconductor production automatic packaging equipment, standard 10 million grade cleaning production workshop and complete anti-static system device.
Stock: AGICO ELECTRONICS pursuits active, rapid, considerate and standard service, with 70 million LED lighting products production capacity monthly. We can supply from our stock and promise quick delivery.
Exports: Our LED lighting products are exported to over 100 countries and regions, widely used in businesses, offices, homes, hotels and other places.