LED Spot Light
Total 1 page 6 records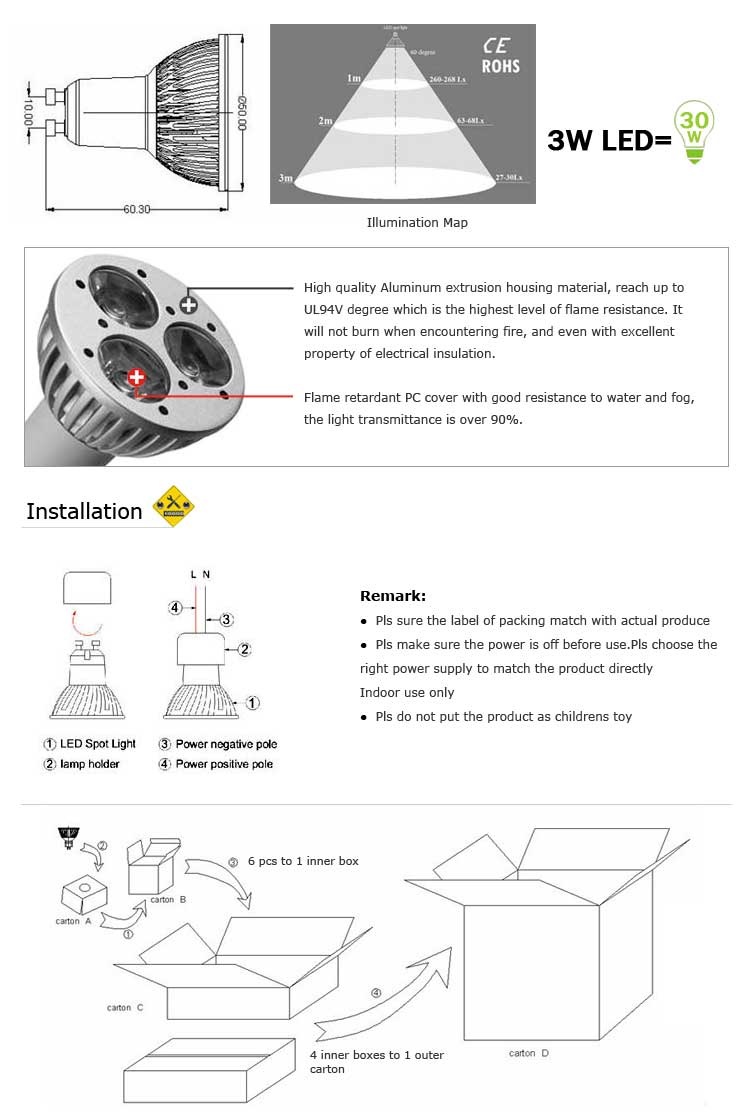 LED spot light adopts light-emitting diodes as the light source. Traditional spot light mostly uses halogen lamp, which has low luminous efficiency, high power consumption. The temperature of the environment illuminated will increase, so traditional spot's service life is short. LED spot light is far better than traditional lighting products in luminous principle, energy-saving.
With the development and progress of the LED technology, our LED spot light on the market will be more and more popular. Right now our LED spot light bulbs have been widely used in many sectors, like individual buildings, historic buildings, exterior green landscape lighting, billboard lighting and other special facilities. We hope LED spot light bulbs can satisfy your decorating and lighting needs.
Our LED spot light bulbs can save electricity over 80%. It is almost maintenance-free. It uses environment-friendly semiconductor light source. The LED spot light is soft and pure, which is good for our eyesight.
Most of LED spot light are MR16-based. There are also other types like E27 and GU10.
Features and benefits of LED spot light bulbs:
energy-saving: the same power consumption LED spot lights just need 10% of electricity consumption of incandescent lamps.
long life: compared with traditional fluorescent and incandescent bulbs, LED bulbs beads can work more than 50,000 hours.
LED spot light is adjustable and the color options are wide.
thousands of times switch per second will not affect its service life.
low heat dissipation and higher brightness.