In comparison of the conventional light, LED spotlight technology owns a considerate advantage in terms of energy saving and longevity. With the dropping of its price, LED spotlight is a great alternative light of traditional halogen light. It is ideal for indoor and outdoor lighting. If you are an interested consumer of LED product, here are some points you should know about it.
LED Spotlight VS Halogen Light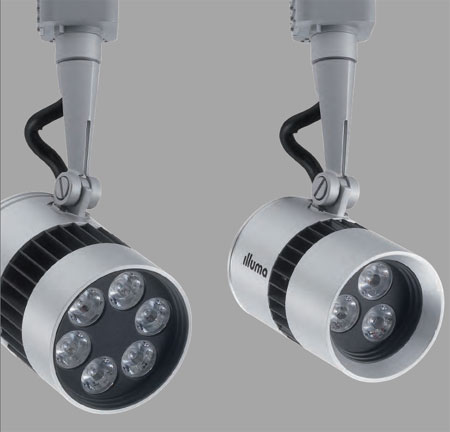 Led spotlight emits the equal lamination with 400w mercury lamp while consumes less than 60w. And meanwhile, its longevity reaches up to almost 20,000 hours almost as seven times the lifespan of traditional mercury lamp (around 3,000 hours). Beside the longevity and energy consumption, LED spotlight does not emit any ultraviolet or infrared ray that is harmful to clothes, valuable art and jewelry. Safety is always put on the first place. Due to its special light principle, LED spotlight keeps cool during its lighting, which largely avoid fire disease occurrence rate. You do not need to worry about heat dissipation.
Breakthrough of LED Spotlight Technology
Heat dissipation is always a tricky problem in LED spotlight technology. High temperature of LED base result in aluminum houses widely applied in LED spotlight which cut down the decorative effect. Through trial and error, a plastic house LED light has been invented by Taiwan manufacturer. Meanwhile, solar LED spotlight outdoor is also a great progress in Light emitting diodes (LED) technology. Rechargeable solar spotlight brings a lot of convenience for consumers. It is capable of three ways charging: alternating current, direct current, and even the flip down solar pane. Waterproof house, durable material and rotatable handle make it an ideal lighting application.
With the mature of LED spotlight technology, it will be the dominating light source and perfect alternative light of the conventional low energy efficient light. It will have a bright future.