In 1 January 2013, production and importation of 75w incandescent lamp started been banned in America. And the traditional 40w and 60w incandescent lamp will be removed out of market by the end of 2014.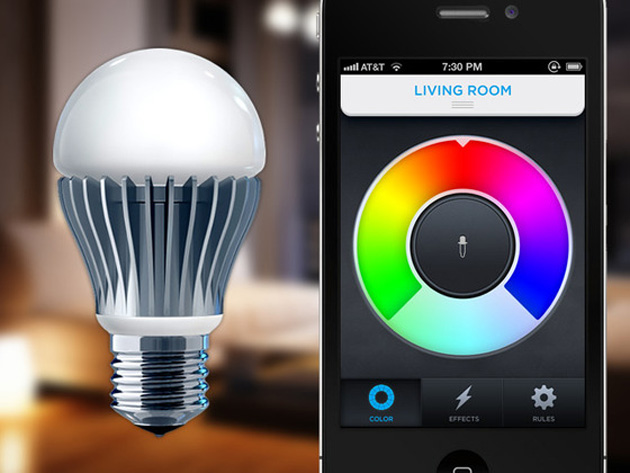 Under the aid of governments, LED light bulb manufacturers accelerate its production. Philip, a famous manufacturer in the lighting field announced its new product automatic LED light bulb E27 which puts out 600 lumens equals to the lighting effect of traditional 50w incandescent lamp. It can screw into the major fittings in the market. Meanwhile its brightness and color can be adjusted by software according to your tasted and needs.
Almost at the same time, INSTEON, a famous LED light supplier based in California declared that it produced a LED light bulb which can be remote controlled via Android, iphone, ios and ipad. Automatic LED light bulb and remote controllable Led light mark the progress of LED light technology.
Philip Hue Light automatic LED light bulb is not satisfying on its performance and price. Designed procedure will be ignored and restored as white light after you turn off or turn on the light which brings a lot of inconvenience. Beside, lots of automatic LED light bulbs are needed in order to light up your living room. What's more, you have to pay 179 Euro for the remote software additionally. Just like other LED product, it consumes only 6.3w. In terms of cost, it needs a long time to return back your purchase cost.