LED strip lights are popular in the market, widely used in car lighting and decoration, holiday lighting decoration, home improvement and other areas.
Here are some factors you should take into consideration of how to choose LED strip light. It includes the welding spot, the quality of FPC, the flexibility, IP rating and others.
1. The Welding Spot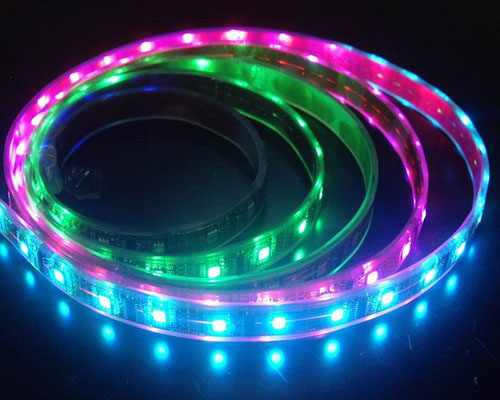 The superior LED strip is processed by SMT placement technology. It is processed according to the requirement of reflow soldering technology and paste. That's why the welding spot in LED strip is lubricative and without soldering tin. The arc-shaped welding spot ranges from FPC pad to LED electrodes. However, the poor quality LED strip presents a typical manual welding example.
2. The FPC Quality
FPC is also called flexible printed board. It can be divided into polygon and rolled copper two types. The polygon FPC is superior to the roller copper. It is also an important factor of how to choose LED strip light.
3. The Flexibility
It is an important limited factor of LED strip light. LED strip light with different flexibility can be applied in various areas. Rigid strip is always used to light and decorate flat surface like ceiling, wall and roof.
4. IP Rating
For outdoor application of LED strip light, it should solve the problems in the harsh environment like cold, rain, snow and storm. IP rating means the degree of prevent liquid intrusion. The higher IP rate is, the higher it cost.
To know how to a suitable LED strip light, you should also keep an eye on the antistatic ability, wavelength, color temperature, leakage current and others.