Because of the high price of LED light bulb, it's not the first choice of major consumers. It's expensive for the lay public. According to the lighting professionals, the reasons are as follows.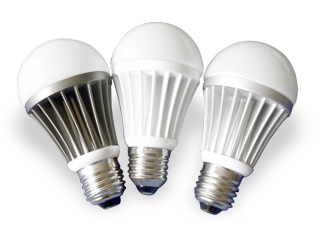 First: the cost on heat dissipation.
Heat dissipation is always a technical barrier, not only for the traditional light but also LED lighting products. It concerns the light longevity, safety, and its lighting effects. During the production process, manufacturers have to spend lots of time, energy and money to deal with this problem, which improves the cost of LED products accordingly. To cut down its price, manufacturers much find an effective way to reduce the heat dissipation cost.
Second: the power supply
The primary weak link of LED products tends to be power. It accounts for 20 percent of LED cost. If you want to cut down the price of LED light bulb, an improvement of its power supply quality and a significant reduction of its cost will be necessary. Thus, its cost will be drop to a great extend.
Last but not least, the limit of core technology.
As a novelty lighting technology, many advanced technologies are controlled by European and America. China is lack of the latest scientific technique. Chips are the key component of LED products. Most of products in China market are exported from European and America, which result in the high cost of LED light bulb. With the development of our lighting technology, the technical problem will be solved in the future. The price factor will no longer be LED light bulb's obstacle.